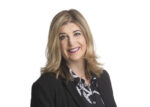 Brittany Merrifield is the second Mayor of Grand Bay-Westfield, and is proud to have the privilege of living in and serving such a vibrant, abundant and beautiful community.
Brittany is a graduate of the University of New Brunswick where she received a psychology degree in 1994. She is an award-winning professional photographer who has been working in the industry since 2006.
She is an active member in the community, having served on diverse boards and committees. This has enabled Brittany to play a key role in fostering community relationships and provide a tireless voice to the issues close to her heart, such as social inclusion, transportation and poverty reduction. Her volunteer participation has included:
Vice Chair, Grand Bay-Westfield Planning Advisory Committee;
Vice President, River Valley Community Centre Board of Directors;
Co-Chair, River Valley Community Centre Recreation Committee;
Member, Grand Bay Age Friendly Committee;
Director, New Brunswick Economic and Social Inclusion Corporation;
Leadership Committee Member, Living Saint John.
Brittany's commitment to community service in response to the flood relief volunteer efforts during the historic flooding in 2018 and in 2019 resulted in the coordination, filling and delivery of tens of thousands of sandbags to houses in danger of flooding. Her outspoken advocacy on the costs associated with the choice to vaccinate boys against HPV also garnered national attention. She has built relationships and cooperation across recreational, charitable and community-based organizations, with the firm belief that collaboration leads to better outcomes for all.
Energetic and results-oriented, Brittany's vision is driven by her belief that if you want to effect change, you have to roll up your sleeves and get to work. Her desire to make a difference is what motivates her to become involved and tackle the issues that she believes matter to the people of Grand Bay-Westfield.
Enhancing the quality of life for all Grand Bay-Westfield residents.
Balanced growth, stability, and business development in the community.
Fiscal responsibility and management ensuring effective use of our taxes, and
Infrastructure growth and investment in the area.
Brittany counts her family to be among her greatest accomplishments. She is a dedicated, single mother to her four children. She also is a pet mom to Rio, Honey Bee, Big Tex and Sugar Pie, who are also valued members of the family.