Updated: September 18, 2023
The Grand Bay-Westfield splash pad is closed for the 2023 season.
The Town of Grand Bay-Westfield hopes everyone enjoyed the splash pad this season.
The Town looks forward to re-opening the splash pad next summer.
Splash Pad Information 
Location: 37 Epworth Park Road, Grand Bay-Westfield, NB
For any questions, comments or concerns related to the Splash Pad, please contact the Town Office at (506) 738-6400.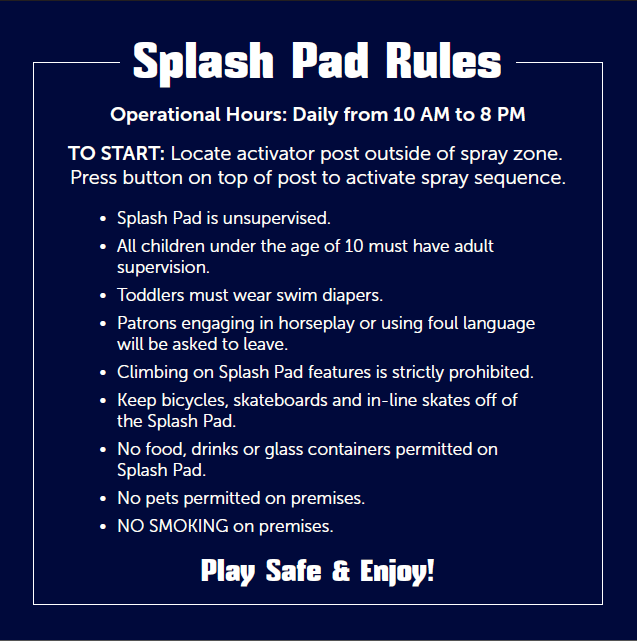 The Splash Pad is a recirculating filtered water system. The Town reminds users to refrain from allowing children to remove water from the Splash Pad surface. The Town appreciates your continued cooperation while enjoying the Splash Pad.