Published: January 20, 2023 @ 9:00 a.m.
The next regular Town of Grand Bay-Westfield Council meeting will be held on Monday, January 23, 2023 at 7:00 p.m.
Members of the public and media are able to attend the meeting in-person at the Community Centrum, 609 River Valley Drive, rear entrance.
The meeting can also be viewed live on the Town's YouTube Channel by selecting the image below.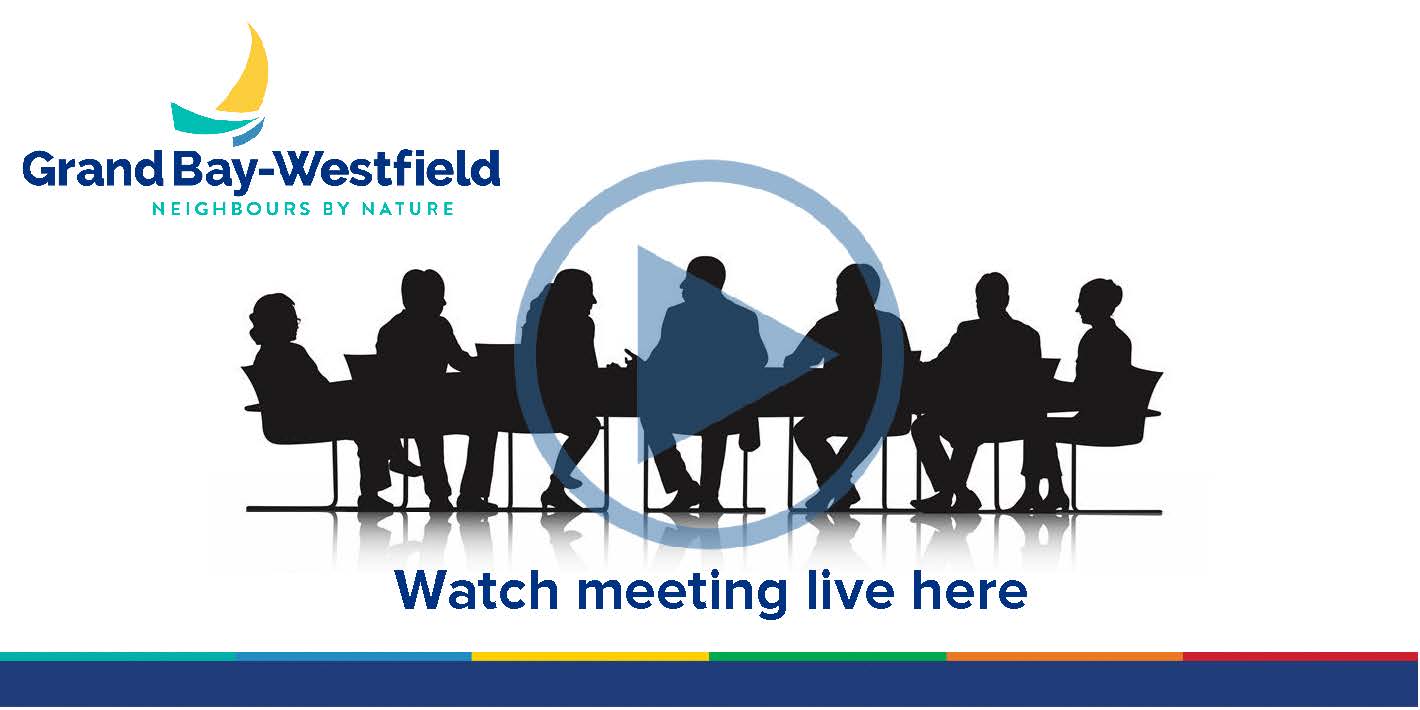 Town Contact Information

Phone: (506) 738-6400 (Option 3 for after-hours urgent matters)
Email: administration@towngbw.ca
In-person: 609 River Valley Drive, Monday to Friday (excluding holidays), 9:00 a.m. – 5:00 p.m.
Register for Grand Bay-Westfield Emergency Alerts
The Town of Grand Bay-Westfield encourages residents to register for the emergency alert system (CodeRED by OnSolve). This is to ensure that the Town can notify residents in the event of emergency situations or critical community alerts. To register, visit HERE.
Stay Informed
Follow the Town of Grand Bay-Westfield on Facebook and Twitter or visit www.grandbaywestfield.ca