The Town of Grand Bay-Westfield & the Brundage Point River Centre Present….
New Brunswick Day 2021 Photo Scavenger Hunt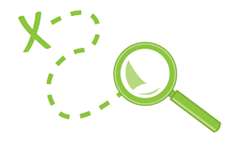 A safe, fun, and COVID-19 friendly way to celebrate New Brunswick Day!
Friday, July 30, 2021 – Monday, August 2, 2021
Take a photo of yourself, your family, or group of friends at each location listed below, and submit them below from July 30 to August 2 to be entered into a draw for one of three prizes from local businesses, valued at $150 each. For further information, please contact the Visitor Information Centre at rcstudent@towngbw.ca or 738-3258.
Locations:
Exercise Machine on Colonel Nase Boulevard
James Ready Park (Located near the intersection of Highland Rd. and Colonel Nase Blvd.)
Clock Tower/Sculptures across from Village Square
Blueberry Hill Nature Preserve
Cenotaph Park (Located across from the Post Office)
Grand Bay-Westfield Fire Dept.
Lions Park Playground
Splash Pad
Tailwhip Park
River Valley Middle School Softball Field
Unity Park Gazebo
Westfield School Playground
Brundage Point River Centre
Westfield Beach Wharf
Municipal Heritage Trail (Choose your own location along the trail!)
Rules:
All photos must be submitted by 5:00 PM on Monday, August 2, 2021
Photos may not be submitted until 8:00 AM on Friday, July 30, 2021.
You or a member of your group must be present in each photo.
No doctored photos are allowed. This will result in disqualification. (ex. Using Photoshop)
COVID-19 protocols must be followed by all participants.
Submit photos along with your name and phone number so that you can be reached in the event that you win one of the prizes.
Each group or individual who completes the scavenger hunt will receive one (x1) entry into a draw for prizes from local businesses, regardless of the size of the group. There will be three (x3) prizes to be won. Each prize will consist of $150 worth of gift cards/gift certificates to local businesses.
To be entered into the draw, the participants must submit a photo from each location. Therefore, fifteen (x15) photos must be submitted in order to be eligible for the draw.