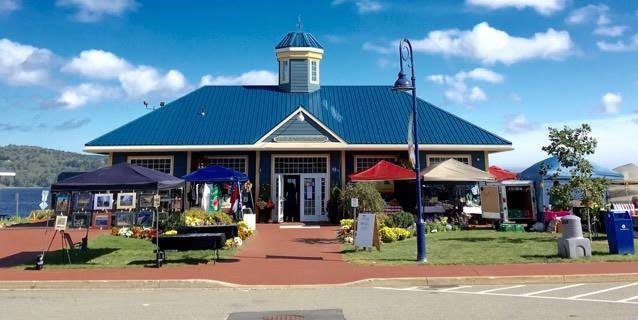 Head to the Brundage Point River Centre Fridays in the summer from 2:00 p.m. to 6:00 p.m. to browse what our local vendors have to offer at our Friday Afternoon Market. You'll find items from around the world, including baking and cooking, food trucks, preserves, fresh in-season produce and plants, honey, jewelry, soaps, lotions, and so much more. There will also be live Buskers weekly, so show your support to our local musicians with a monetary contribution.
Interested in Becoming a Vendor?
If you want to join your favourite vendors in sharing your wares, reach out!
Faye Gorham
Email: picklelady@nb.sympatico.ca
Phone: (506) 763-2912 / (506) 647-6025
This Year's Market
2021's Friday Afternoon Market will run from May 28th to September 24th, 2021. We hope to see you there!
COVID-19 regulations in place, face masks are required.