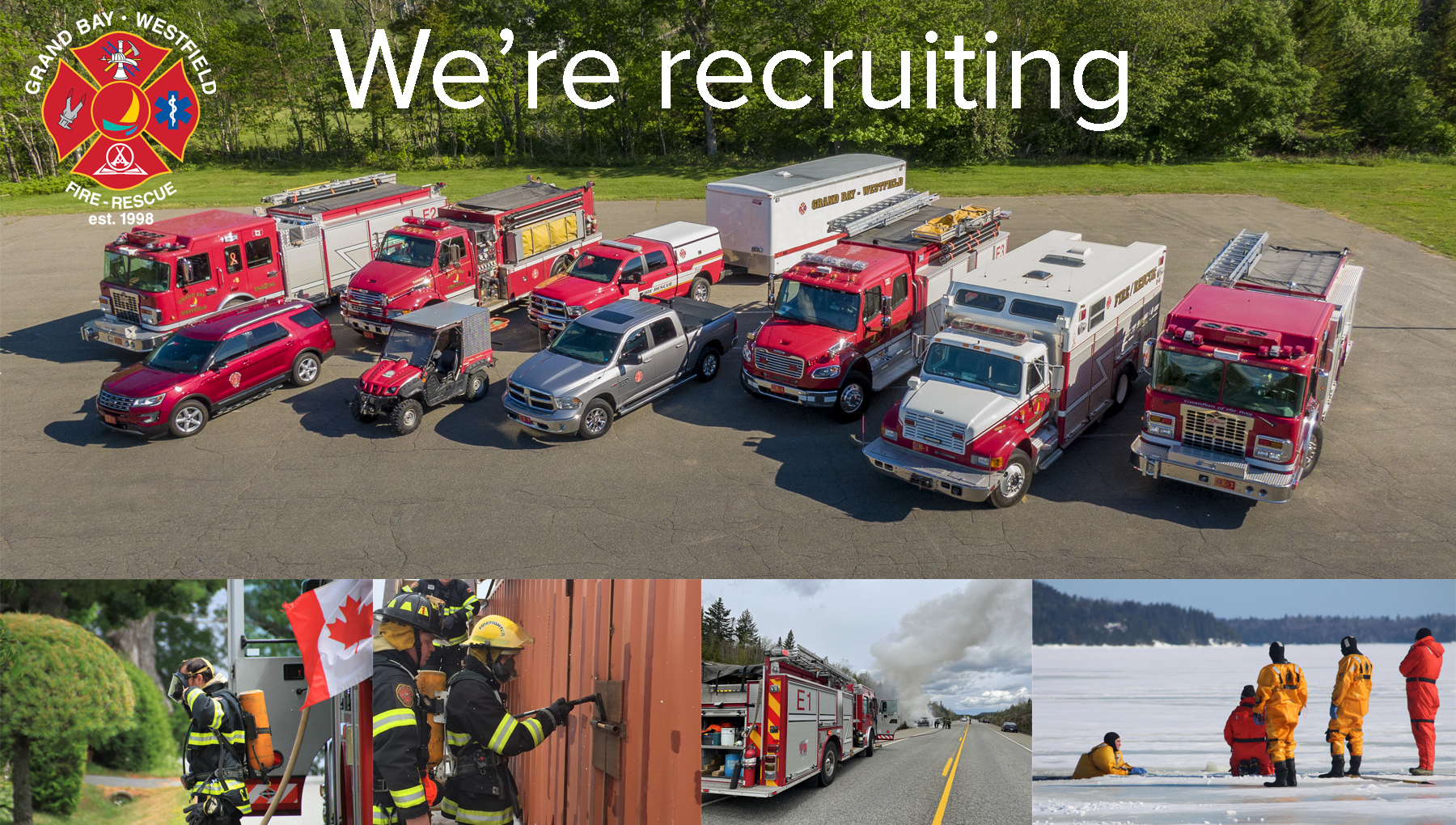 The Grand Bay-Westfield Volunteer Fire-Rescue Department is an organization dedicated to saving lives and protecting property through fire prevention, suppression and public education. We are committed to continuous learning and superior customer service.
If you think you would like to contribute to the safety and quality of life in your community, we invite you to learn more about being a Volunteer Firefighter by reading our Firefighter Recruitment Handbook. You can get your handbook by:
Picking up a copy at Station # 1, located at 615 River Valley Drive
Visiting the Departments recruitment page here
Emailing us at fire@towngbw.ca
If you would like to speak with someone about being a volunteer firefighter; please contact us at 738-6421.
Women and Men 19 years of age and older are encouraged to apply.
Recruitment deadline is Friday, February 4, 2022